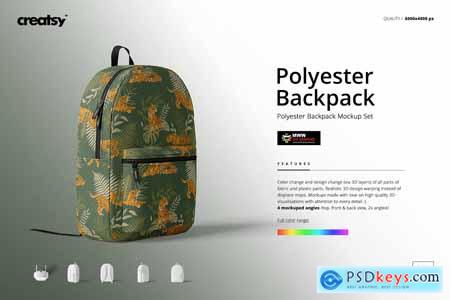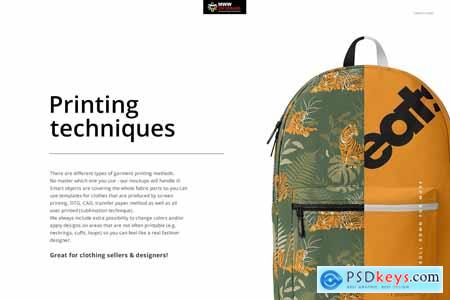 Creativemarket Polyester Backpack Mockup Set 3610150
Photoshop PSD | 2.02 Gb
WARNING! File is using 3D functions of Photoshop, before purchasing please check if you have all the options enabled!
17" x 12.5" x 5" 100% polyester backpack, padded shoulder straps, exterior mesh side pocket;
manufacturer:
https://mwwondemand.com/backpacks
(MWW ON DEMAND);
pack includes 5 .psd files, file specs: 6000x4000 px 300dpi (object height 2900px);
2x angled view, back view, front view, top view;
changeable colors and design of fabric (via 3D layers);
amazing quality!;
pattern by Julia Dreams - not included in the main zip file;
well organized layers as in all Creatsy mockups.