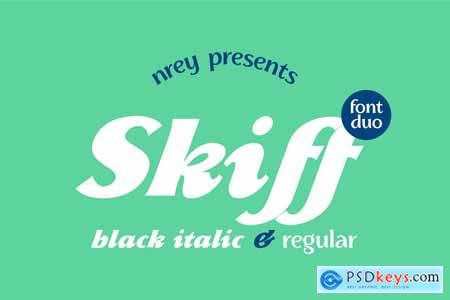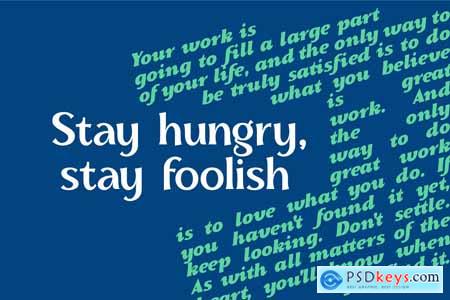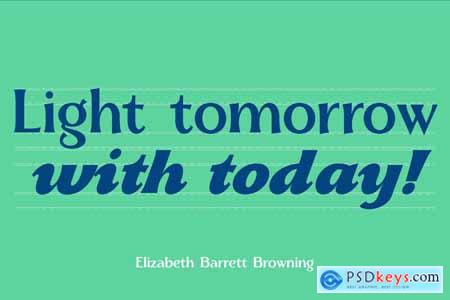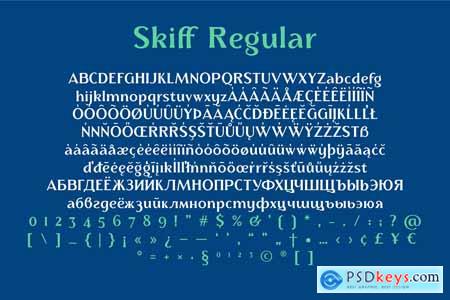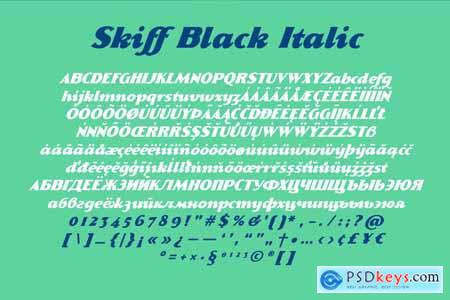 Creativemarket Skiff Black Italic & Regular 3719899
OTF, TTF, WOFF | 1.2 Mb
Details
Introducing Skiff Black Italic & Regular font duo!
Skiff type family is transition from modern antique fonts to sans-serif fonts. Font has medium contrast and almost serifless sharp edges, which give it a classy, playful and a more contemporary look. Many glyphs has ink traps.
Skiff is a modern font, can take designs to another level. Is ideal for naming, magazines, short text, logos, branding design, packaging and advertising.