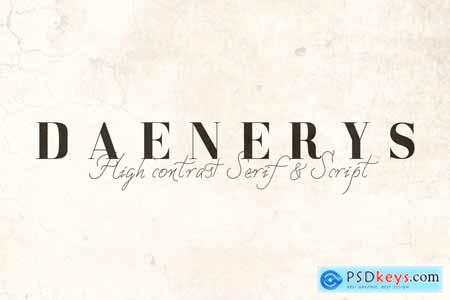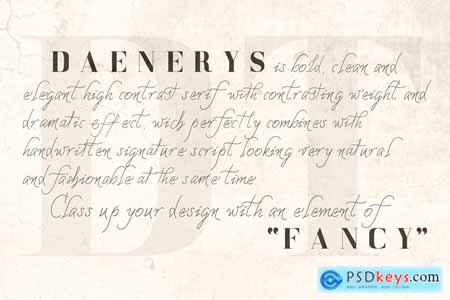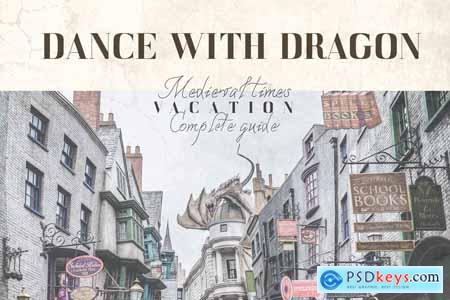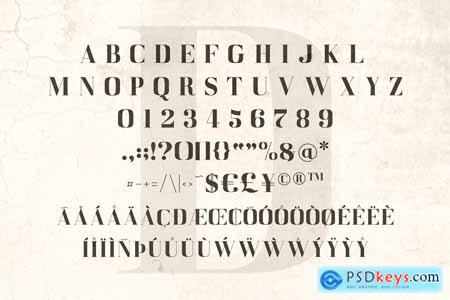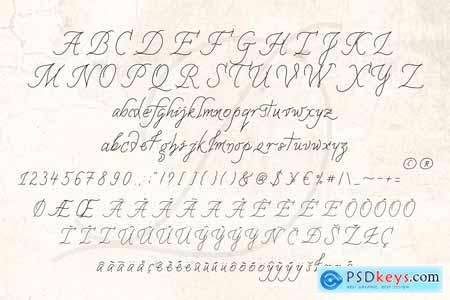 Creativemarket DAENERYS Serif and Script Font Duo 3670012
OTF | 382 Kb
DAENERYS font duo reflects the warmest feelings and helps you to create special and touching typographical design for every day or the happiest day in life. It is really new, universal and modern font .
DAENERYS serif and script combination is perfect for multiple contexts. Works great in posters, logos, headlines, packaging, advertising, branding and so much more. This font will easily help you to create the best romantic or elegant design. DAENERYS script will help you to make your projects trully handwritten realistic and natural. As this font looks close to a natural handwritten script, there are not only uppercase and lowercase characters, numbers and punctuations, but also alternates and ligatures.
DAENERYS serif and script font duo has multiligual support (French, German, Italian, Norwegian, Portuguese, Spanish, Swedish, Swiss German).
Commercial use is allowed for unlimited projects and sales, but you may not use the fonts in templates or for sale/free.