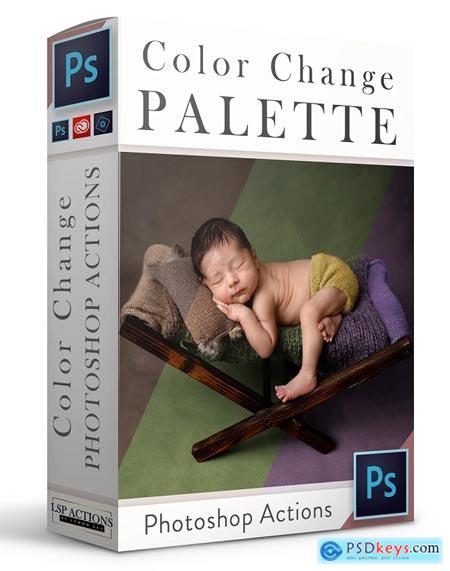 Lsp Actions - Color Change Palette Photoshop Action Collection
ATN | Photoshop CS5 - CS6 | Suitable for both MAC and PC | 532 Kb
Preview Page
Change ANY colors in Photoshop with this action set
This highly versatile set includes colors for bold results, earth tones and for whites bundled into a single action set for ease of use. Download the LSP Color Palette Photoshop Action Collection today and make rainbows forever more!
The LSP Color Palette Collection contains over 90 intelligent, easy to use Photoshop actions. This set adapts and adds colors to your image for you to paint on, without changing the texture or shadows. This is so much faster, high resolution and more fluent than trying to change colors on your own (which can leave jagged pixel edges, not cool).
All you need to do is click, play and paint where desired. You can adapt the strength, shade and tone to perfectly fit your image in just a few simple clicks. The colors in this collection are infinite! All totally adaptable to your vision and you can also manually choose a color to match from your image.
What's Included?
The LSP Color Palette Photoshop Action Collection contains A spectrum of Color change actions including a MANUAL action to choose your own and also a mix n match set: This highly versatile Photoshop Action set is arranged in user friendly sections for Bold, Earthy and White color changes. Go anywhere from Coral Reef and Purple Flower to Grey Dove and Sandstone for a truly unique action set that does EXACTLY what it says.
What do I need to use this?
You need desktop Photoshop to run the LSP Color Palette Collection.
I always recommend Photoshop Creative Cloud in English (you need a Background layer), but this set is also compatible with:
Photoshop Creative Cloud (CC)
Photoshop CS5 - CS6
Photoshop Elements (PSE) 14-19
Suitable for both MAC and PC