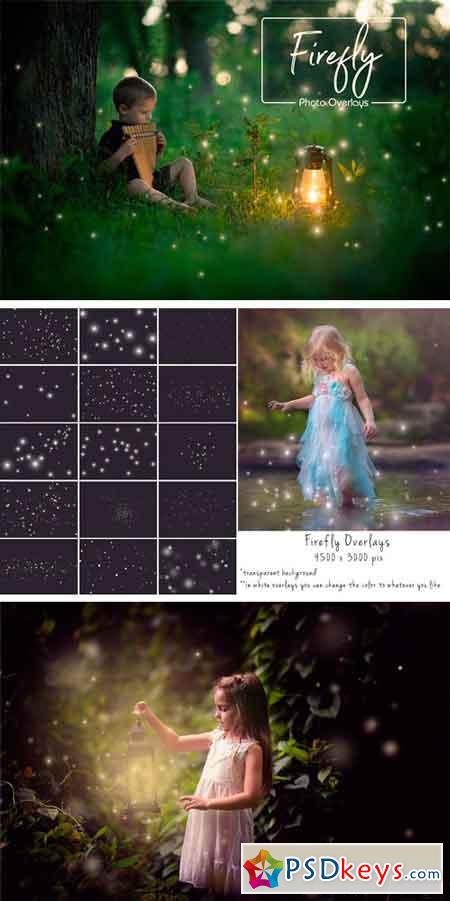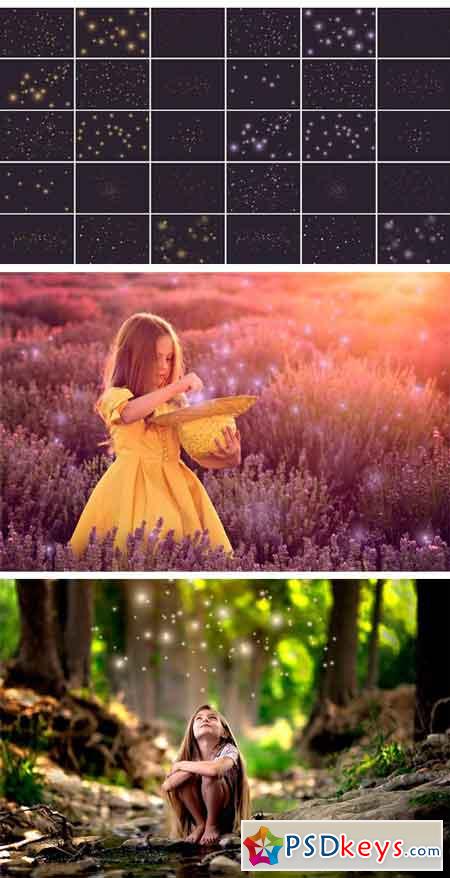 Firefly Magical Overlays 2511545
PNG, JPG | 26 Mb
Firefly Photoshop Overlays, Magic Overlays, Fairy Overlay, Fairy Dust. It contains: 45 high quality (4500 x 3000 px - 300dpi) PNG images.
• 15 White Firefly Overlays
• 15 Gold Firefly Overlays
• 15 Purple Firefly Overlays
*With transparent background
For a more realistic effect, you can
• rotate the layer
• change its opacity
• overlay several layers simultaneously
• using the mask to remove off the artifacts from the main parts of photo
• in white overlays, you can change the color to whatever you like
and much more...
• It is compatible with Photoshop Elements and Photoshop CS, Paint Shop Pro and other image editing software that works with layers.
If you are Lightroom user, make sure you have a plugin that allows you to work with layers.